Elite Learning Academy Has a Home!
Home School and Virtual Schooling Base.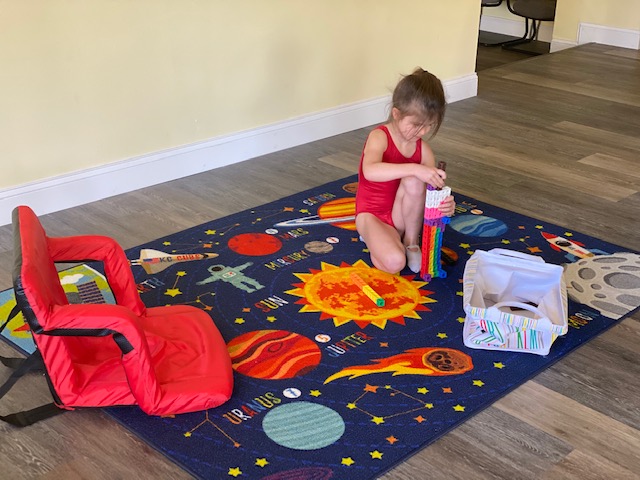 Healthy and Productive Enviroment
Elite Learning Academy (ELA) moved into the newly renovated space next door to ETA. It is a spacious and bright room, filled with individual working stations so that the kids can diligently focus on their schoolwork as well as a collaboration table for team projects. ELA is the new home to both the "Athletics and Academics" homeschool program and for supervised remote-learning ("virtual school") for childrenduring the school day, which allows them to connect to their live meetings and work independently on work assigned by their teachers.
Meet Ryan Bruno, ELA Academic Director Mr. Bruno joins the ETA family as the ELA Academic Director to oversee the academic programs offered at ELA. Mr. Bruno facilitates the homeschool program and also provides assistance to the virtual school students. Mr. Bruno is a NJ State certified teacher, with over ten years of teaching experience within the public school system.
He has spent the last few years enjoying the opportunity to be a stay-at-home-dad and a taxi-driver to and from ETA for his four athletes. Due to these unprecedented times that left families faced with many back-to-school challenges, Mr. Bruno worked with Coach Tatiana to create the opportunity to combine his passion for education with Coach Tatiana's vision to create one Elite facility that enables kids to excel at both Athletics and Academics while creating more time for family and other activities. This opportunity has created a unique experience for several of our ETA athletes, all of whom have been making great strides athletically and academically!